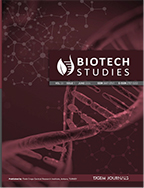 Biotech Studies
1993, Vol 2, Num, 4 (Pages: 067-087)
EFFECT OF RATE AND APPLICATION TIME OF NITROGEN FERTILIZATION ON POTATOES TUBER YIELD
1 Doç. Dr. Tarla Bitkileri Mer. Araş.Enst. Ankara
2 Dr. Tarla Bitkileri Merkez Araş. Enst. Ankara
-
In potato growing region of the Capodocia, farmers apply 700-900 kg N/ha with 15-17 times of sprinkler irrigation in the sandy soils as general practice. Series of trials were conducted in order to find optimum nitrogen rate and application time under farmers conditions, during the years 1990-92. Applied nitrogen rates varied between 0-900 kg N/ha as 2; 3 or 4 split application at sowing, earthing up, 1 or 2 months (in 1990), 1 or 2 weeks (in 1991-92) after of earthing up.

According to the average of 6 trials the highest tuber yield (60, 45 t/ha) was obtained with 500 kg N/ha application. This N rate was found the economical rate. Tuber weight and amount of number in unite area is increased significantly till 400 kg N/ha application.

Split application of N at 1 or 2 months after earthing up decreased tubber yield as compared to split applications at sowing and earthing up. Application time of nitrogen did not effect the amount and weight of tuber significantly.
Keywords :

Potato; nitrogen fertilization; sowing, and earthing up; tuber yield